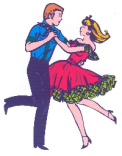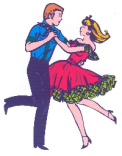 Needham, Massachusetts
---
Great Plain Squares is Back in a Newly Remodeled Hall


Join Great Plain Squares in September as we start our Square Dance season in the beautiful new hall at the Carter Methodist Church.
---
---
Summer Dance August 1, 2015
Summer is coming even though all we see is snow outside. I really do see snow as I am posting this. The Summer dance
will be held on August 1, 2015. Dance to Darrell Sprague and Harriett Clarke as we have some fun and happiness in the summer time. The location is at the Unitarian - Universalist Church at 23 Dedham Avenue in Needham MA. Click here for a flyer. Summer Dance Flyer
---
Fun Night September 16, 2015
Save gasoline and burn energy. Learn to square dance at your local square dance club. It is a great way to have a great evening out while getting exercise. Great Plain Squares of Needham, Mass. will teach you all about square dancing. On September 16, 2015 we will have a fun night to introduce you to square dancing. Join us at 7 p.m. as we enter the world of square dancing. Contact me for more information. Noreen King at 781-326-0868 or email me at greatplainsquares@yahoo.com
Here is a PDF of our Fun Night Flyer

---
Read the FAQ Here. See you at the square dance!!!